Commercial -
Narration -
Industrial -
Update Required
To play the media you will need to either update your browser to a recent version or update your
Flash plugin
.


How did you do that? Do that in one take."
Lisa Skarveles, Blueyed Pictures

Thank you so much for the session! You are amazing! Truly hilarious, you are great!"
Lareysa Smith, Variable

Nicely done. I've definitely picked the right guy for the job."
Ashley Tull, Blue Punk

Thank you JJ, really appreciate you doing this and the speedy delivery!"
Lareysa Smith, Variable

You take direction amazingly well."
Noelle Romano, Edge Studio

Thanks JJ, and thanks again with your flexibility and patience with all of this."
Lareysa Smith, Variable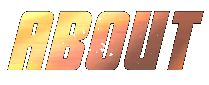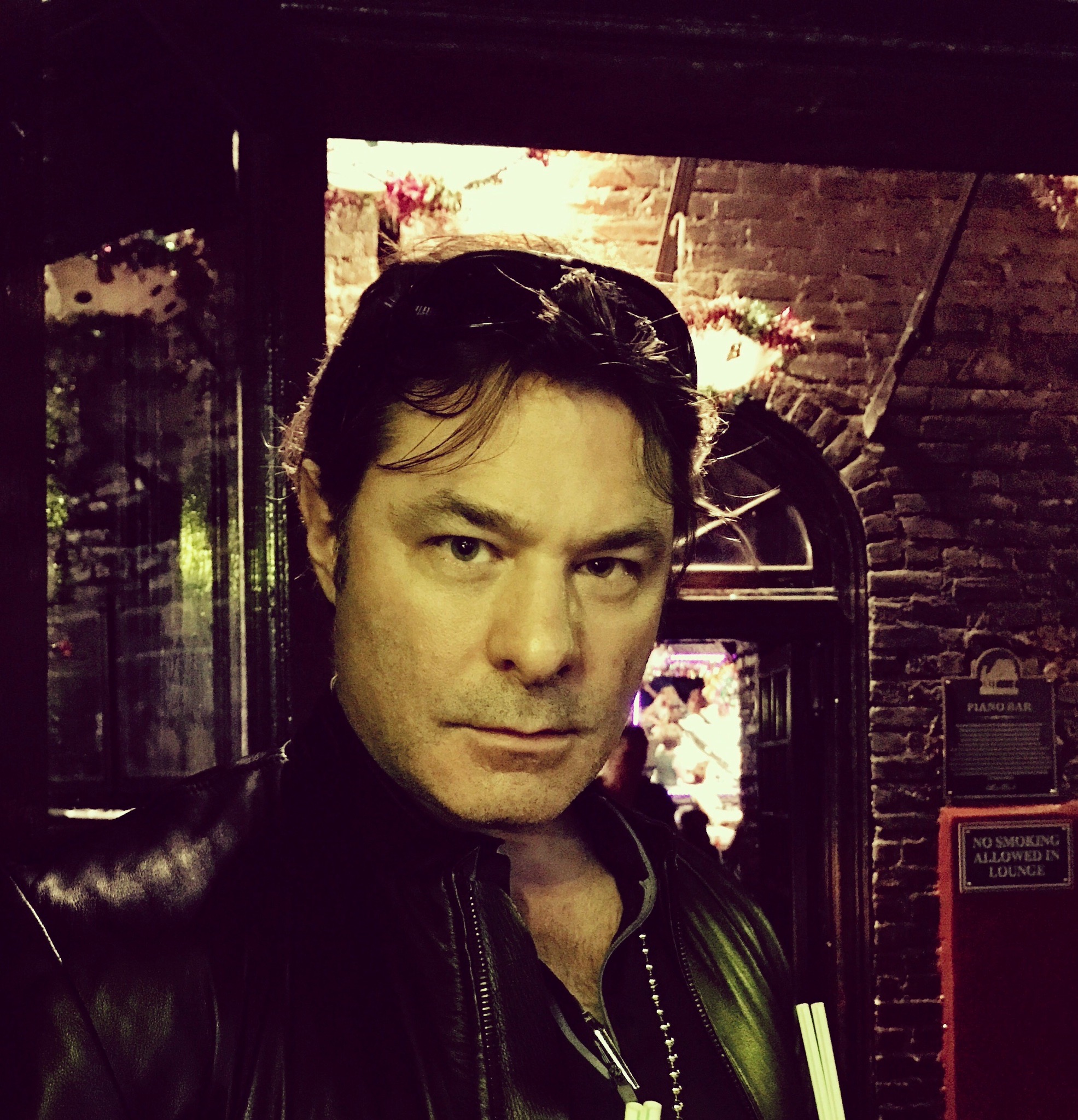 JJ Lee is an actor with voiceover credits in television, film and online, and a breadth of life experience that is as amazing and admirable as his unbelievably believable sound. Born in Opelika, Alabama, this Navy Junior went on to earn a Bachelor of Science degree, Health Care Administration with a minor in Naval Science, from Oregon State University before embarking on a distinguished and highly decorated 20-year military career.
His experience ranges from Interagency Hotshot Forest Fire Fighter to US Navy Officer. JJ has served as Acting Battle Force Commander and Commodore of a Destroyer Squadron, Executive Officer, Undersea Warfare Commander, Air Warfare Commander, Surface Warfare Commander, Ballistic Missile Defense Officer, Engineer, Search and Seizure Boarding Officer, Fire Control Officer, Tactical Action Officer, Tomahawk Launch Commander, Operations and Safety Officer, Staff Cryptologist and Intelligence Officer. He served 15 years in Surface Warfare on cruisers and destroyers with expertise in many areas. He has served in such places as Afghanistan, Iraq, the Arabian Gulf, Korea, Japan, South and Central America. Additionally, JJ is a consultant for military, global security and disaster preparedness organizations (click here for expanded military bio).
It's no wonder that JJ has acquired a unique understanding of how to use his voice to effectively inspire, intrigue and inform. And he does so in an accessibly strong way that can entertain as memorably as it can lend credibility and command respect. Clients know they can rely on the Voiceover Admiral to carry out the project and serve their needs as he has served his country – with a special force of dedication, intelligence, responsibility and sound veracity that will settle for nothing less than your complete satisfaction.


eyJpZCI6IjE0IiwibGFiZWwiOiJKSiBmb3JtIiwiYWN0aXZlIjoiMSIsIm9yaWdpbmFsX2lkIjoiMyIsInVuaXF1ZV9pZCI6InV3aTIzbyIsInBhcmFtcyI6eyJ0cGwiOnsid2lkdGgiOiIxMDAiLCJ3aWR0aF9tZWFzdXJlIjoiJSIsImJnX3R5cGVfMCI6Im5vbmUiLCJiZ19pbWdfMCI6IiIsImJnX2NvbG9yXzAiOiIjODFkNzQyIiwiYmdfdHlwZV8xIjoiY29sb3IiLCJiZ19pbWdfMSI6IiIsImJnX2NvbG9yXzEiOiIjMTkxOTE5IiwiZmllbGRfZXJyb3JfaW52YWxpZCI6IiIsImZvcm1fc2VudF9tc2ciOiJUaGFuayB5b3UgZm9yIGNvbnRhY3RpbmcgdXMhIiwicmVkaXJlY3Rfb25fc3VibWl0IjoiIiwidGVzdF9lbWFpbCI6ImpqbGVldm9pY2VAZ21haWwuY29tIiwic2F2ZV9jb250YWN0cyI6IjEiLCJmaWVsZF93cmFwcGVyIjoiPGRpdiBbZmllbGRfc2hlbGxfY2xhc3Nlc10gW2ZpZWxkX3NoZWxsX3N0eWxlc10gZGF0YS1maWVsZC1odG1sPVwiW2ZpZWxkX2h0bWxdXCI+PGRpdiBjbGFzcz1cInJvd1wiPjxkaXYgY2xhc3M9XCJjb2wtc20tMyBjZnNGaWVsZEV4TGFiZWxcIj48bGFiZWwgZm9yPVwiW2ZpZWxkX2lkXVwiPltsYWJlbF08XC9sYWJlbD48XC9kaXY+PGRpdiBjbGFzcz1cImNvbC1zbS05IGNmc0ZpZWxkSW5wdXRFeFwiPltmaWVsZF08XC9kaXY+PFwvZGl2PjxcL2Rpdj4ifSwiZmllbGRzIjpbeyJsYWJlbCI6Ik5hbWUiLCJwbGFjZWhvbGRlciI6IiIsImh0bWwiOiJ0ZXh0IiwidmFsdWUiOiIiLCJtYW5kYXRvcnkiOiIxIiwibmFtZSI6Im5hbWUiLCJic19jbGFzc19pZCI6IjEyIiwiZGlzcGxheSI6IiIsIm1pbl9zaXplIjoiIiwibWF4X3NpemUiOiIiLCJhZGRfY2xhc3NlcyI6IiIsImFkZF9zdHlsZXMiOiIiLCJhZGRfYXR0ciI6IiIsInZuX29ubHlfbnVtYmVyIjoiMCIsInZuX29ubHlfbGV0dGVycyI6IjAiLCJ2bl9wYXR0ZXJuIjoiMCIsImRlZl9jaGVja2VkIjoiMCJ9LHsibGFiZWwiOiJFbWFpbCIsInBsYWNlaG9sZGVyIjoiIiwiaHRtbCI6ImVtYWlsIiwidmFsdWUiOiIiLCJtYW5kYXRvcnkiOiIxIiwibmFtZSI6ImVtYWlsIiwiYnNfY2xhc3NfaWQiOiIxMiIsImRpc3BsYXkiOiJyb3ciLCJtaW5fc2l6ZSI6IiIsIm1heF9zaXplIjoiIiwiYWRkX2NsYXNzZXMiOiIiLCJhZGRfc3R5bGVzIjoiIiwiYWRkX2F0dHIiOiIiLCJ2bl9vbmx5X251bWJlciI6IjAiLCJ2bl9vbmx5X2xldHRlcnMiOiIwIiwidm5fcGF0dGVybiI6IjAiLCJkZWZfY2hlY2tlZCI6IjAifSx7ImxhYmVsIjoiTWVzc2FnZSIsInBsYWNlaG9sZGVyIjoiIiwiaHRtbCI6InRleHRhcmVhIiwidmFsdWUiOiIiLCJtYW5kYXRvcnkiOiIxIiwibmFtZSI6Im1lc3NhZ2UiLCJic19jbGFzc19pZCI6IjEyIiwiZGlzcGxheSI6InJvdyIsIm1pbl9zaXplIjoiIiwibWF4X3NpemUiOiIiLCJhZGRfY2xhc3NlcyI6IiIsImFkZF9zdHlsZXMiOiIiLCJhZGRfYXR0ciI6IiIsInZuX29ubHlfbnVtYmVyIjoiMCIsInZuX29ubHlfbGV0dGVycyI6IjAiLCJ2bl9wYXR0ZXJuIjoiMCIsImRlZl9jaGVja2VkIjoiMCJ9LHsibGFiZWwiOiJTZW5kIiwicGxhY2Vob2xkZXIiOiIiLCJodG1sIjoic3VibWl0IiwidmFsdWUiOiIiLCJtYW5kYXRvcnkiOiIwIiwibmFtZSI6InNlbmQiLCJic19jbGFzc19pZCI6IjEyIiwiZGlzcGxheSI6IiIsIm1pbl9zaXplIjoiIiwibWF4X3NpemUiOiIiLCJhZGRfY2xhc3NlcyI6IiIsImFkZF9zdHlsZXMiOiIiLCJhZGRfYXR0ciI6IiIsInZuX29ubHlfbnVtYmVyIjoiMCIsInZuX29ubHlfbGV0dGVycyI6IjAiLCJ2bl9wYXR0ZXJuIjoiMCIsImRlZl9jaGVja2VkIjoiMCJ9XSwib3B0c19hdHRycyI6eyJiZ19udW1iZXIiOiIyIn19LCJpbWdfcHJldmlldyI6ImludHJhbnNpZ2VudC5qcGciLCJ2aWV3cyI6IjIxMTQiLCJ1bmlxdWVfdmlld3MiOiIxMTMiLCJhY3Rpb25zIjoiMTgiLCJzb3J0X29yZGVyIjoiMCIsImlzX3BybyI6IjAiLCJhYl9pZCI6IjAiLCJkYXRlX2NyZWF0ZWQiOiIyMDE2LTA1LTAzIDE1OjAxOjAzIiwiaW1nX3ByZXZpZXdfdXJsIjoiaHR0cHM6XC9cL3d3dy5qamxlZXZvaWNlLmNvbVwvd3AtY29udGVudFwvcGx1Z2luc1wvY29udGFjdC1mb3JtLWJ5LXN1cHN5c3RpY1wvYXNzZXRzXC9mb3Jtc1wvaW1nXC9wcmV2aWV3XC9pbnRyYW5zaWdlbnQuanBnIiwidmlld19pZCI6IjE0Xzg1MTIxIiwidmlld19odG1sX2lkIjoiY3NwRm9ybVNoZWxsXzE0Xzg1MTIxIiwiY29ubmVjdF9oYXNoIjoiMDMwZTgxNDU0MmEzMWVjOWUyZTYwMmNjZGU5OWZmNGMifQ==